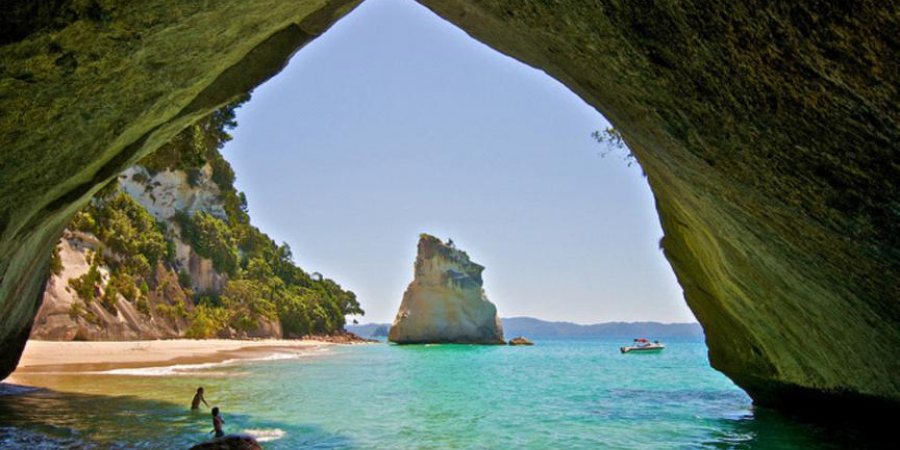 Auckland And Beyond: A Road Tripper's Guide To The North
For decades road trippers have been exploring the North Island of New Zealand, and this tried and true custom will certainly not end anytime soon. What draws these thousands of travellers each year are the unbelievable wild beaches and forests, the laid back atmosphere, and the more urbane delights of the county's largest city, Auckland. These well-travelled roads aren't only enjoyed by native New Zealanders. Adventurers come from all over the world in order to relish what many believe is the greatest road trip destination the world has to offer. So if you are looking for the ultimate adventure, then plan on getting a
campervan hire
and hitting the road on New Zealand's North Island. Of course, before you do that, you might actually first need to look into
New Zealand round trips
to get there and back.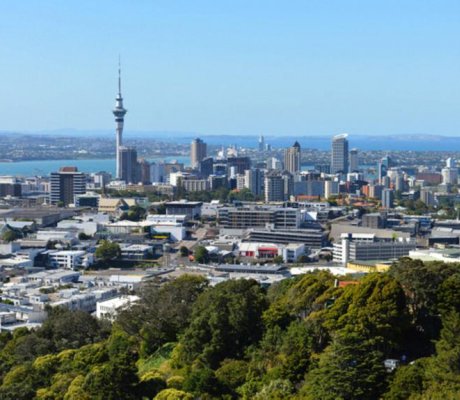 Not only is
Auckland
the largest city in New Zealand, it is also a beautiful and thriving metropolis with an abundance of activities. The shopping here encompass high-end brand stores to funky boutiques. The dining options run the gamut from fine dining to food trucks. Plus, the diverse nightlife runs from red ropes nightclubs to dive bars. This young and lively city is located right on the water, offering gorgeous views and plenty of public beaches. There is really no better place to start off your trip than Auckland, offering an urban oasis before you begin exploring the natural delights of the North Island.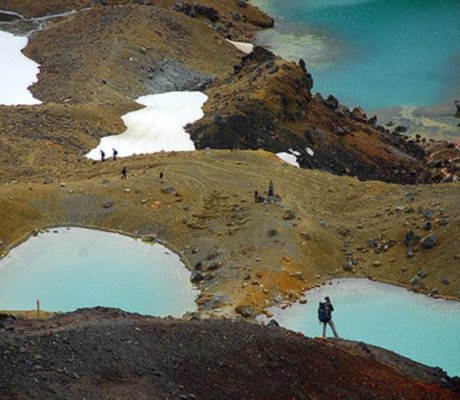 One of the most fascinating features of the North Island are the many volcanoes that make up the terrain. Tongariro National Park houses three of the most famous, Tongariro, Ngauruhoe, and Ruapehu. Here you will also find unbelievable emerald lakes and boiling mud pools. The famous Red Crater, which is still active, can be seen. Plus you have trout fishing and majestic rapids. This diversity of terrain and majestic beauty is what New Zealand nature is all about, and you can get a great cross section of all these aspects at Tongariro.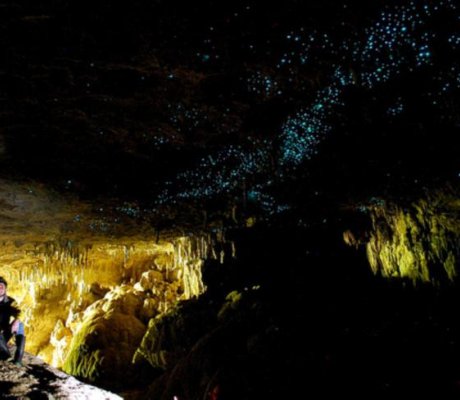 If you wish to experience a sight unlike any other, then all you need to do is steer your campervan hire in the direction of the Waitomo Caves. Here you can experience the extensive underground waterways that form a subterranean world unto itself that has to be seen to be believed. Many thousands of glow worms inhabit these tunnels, lighting up the limestone walls. Visitors can take a guided tour or set off on their own in a rented boat. No matter which method you choose, exploring this underground wonderland is an absolute must for anyone wishing to experience the unique beauty of the North Island.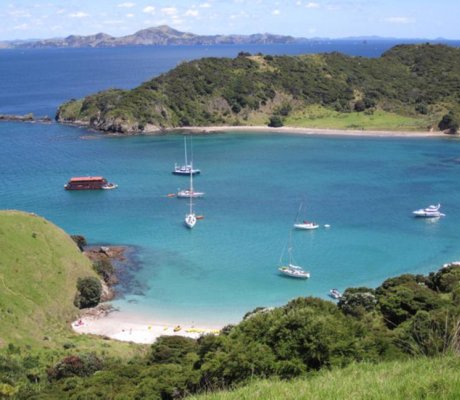 In the waters off the North Island lay the subtropical Bay of Islands. This paradise is lined with some of the most gorgeous stretches of wild beach found anywhere on the planet. Deep blue waters stretch as far as the eye can see and the hills are dotted with lush tropical forests. The big game fishing here is world famous, with thousands of individuals travelling here each year to experience the thrill of the catch. In a country famous for its wild beaches, Bay of Islands is easily a chart topper.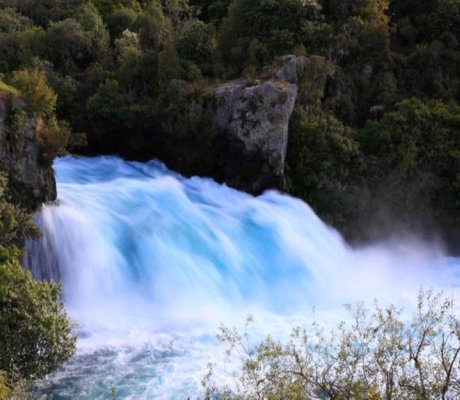 Located on the Waikato River, the Huka Falls are an incredible collection of waterfalls that are an absolute must-see for travellers. Marvel at the deep blue waters cascading over rock formations and crashing into the waters below. There are over a dozen individual waterfalls here and you can easily spend an entire day observing them all. From soothing small falls to massive raging ones, Huka Falls is truly a waterfalls paradise.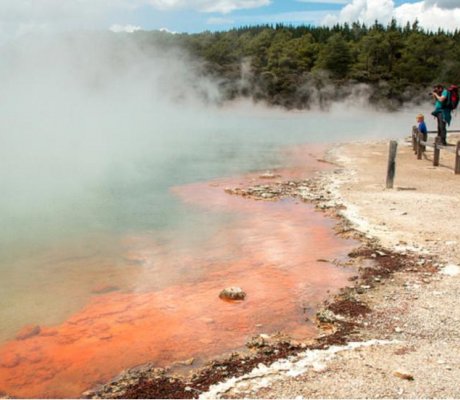 If you really want to experience a unique activity on the North Island, then Waiotapu is an absolute must. The waters at this beach are naturally heated by volcano lava and are full of healing minerals. Visitors can dig a hole in the sand and wait for the tide, then be treated with a natural sauna that is as healthy as it is relaxing. These waters are known to be beneficial to the skin and to act as a natural relief from stress. This is one of the most visited locations in the North Island, and you will see why when you experience this singular and unforgettable attraction.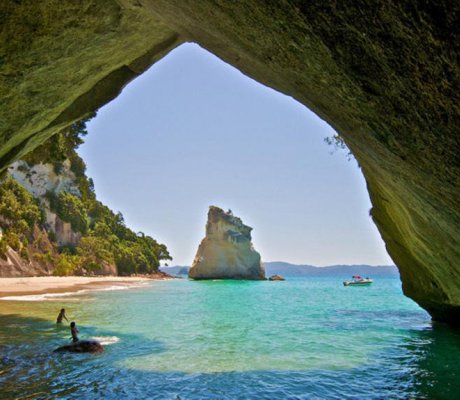 This cove is a natural wonder featuring a majestic stretch of wild beach, panoramic water views, and the world famous cathedral rock towering over the landscape. This is a fine example New Zealand's undeveloped and beautiful coastline and you will certainly want to keep it on your bucket list for places to visit on the North Island.
From the urban excitement of Auckland to the wild beaches of the shore, the Northern Island of New Zealand is full of great attractions. If you really want a road trip to remember, then take your campervan hire to the North.